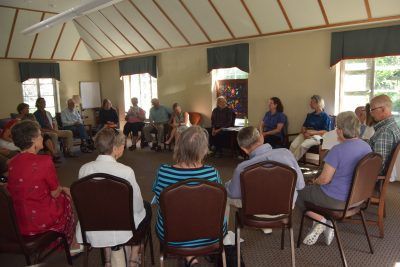 During the Pandemic Time, Adult Forum is offered on Zoom.  Go HERE to join the Zoom meeting! 
The Adult Forum meets every Sunday morning from 9:00-10:00 am September through May. The Forum is an opportunity for adults to deepen their understanding of their faith and their relationships with one another. The Forum is open to everyone, whether you come once a month, once a year, or every week. For a list of current topics, please see Upcoming Events.  Past Adult Forums may be found on in our Vimeo archive HERE.
Discipleship Groups are small groups who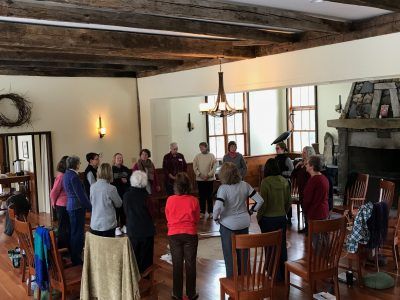 meet weekly or biweekly for prayer, fellowship, and spiritual practice.  Check out the Discipleship page here. Contact the Rev. Duncan Hilton (duncan@stmicahelsvermont.org) if you'd like to learn more.
Retreats – St. Michael's offers retreats a few times a year.  Please check upcoming event for more information
Seasonal Studies & Bible Studies are offered during Lent and other seasons of the year.   Please check news & events for more information.