The fall session of The Choir School begins in September, and all children who love to sing are welcome to join one of our programs. The Choir School is a children's choral program that nurtures and inspires student achievement through quality music education and the joy of choral singing. It was founded in the spring of 2014 by Susan Dedell, and now offers two levels.
LEVEL ONE CHOIR is for children ages 8-10. Students in this prep choir will learn basic vocal skills, beginning note reading, and general "choircraft" in addition to singing some wonderful music. Little or no prior musical experience is required. This group meets on Thursdays at 3:45-4:30.
LEVEL TWO CHOIR is for singers aged 11-16. In this more advanced choir, students expand their skills in vocal technique, sight reading, and harmony singing. They perform several individual programs per year, including the spring "Mystery Play". New incoming students should have at least one year of some prior musical experience. This group meets on Tuesdays at 3:45-4:45.
 In addition to the thrill of singing with others, choral singing is a wonderful way to foster poise, respect of self and others, commitment, leadership, and teamwork.
Both programs are free of charge and are open to all children who love to sing and want to learn more.  The program is sponsored by St. Michael's Episcopal Church, but no church affiliation of any kind is required. Interested students are encouraged to contact director at sdedell@sover.net, by phone at 802-348-7735, or through St. Michael's at 802-254-6048.
"When children sing beautifully, it speaks directly to the soul.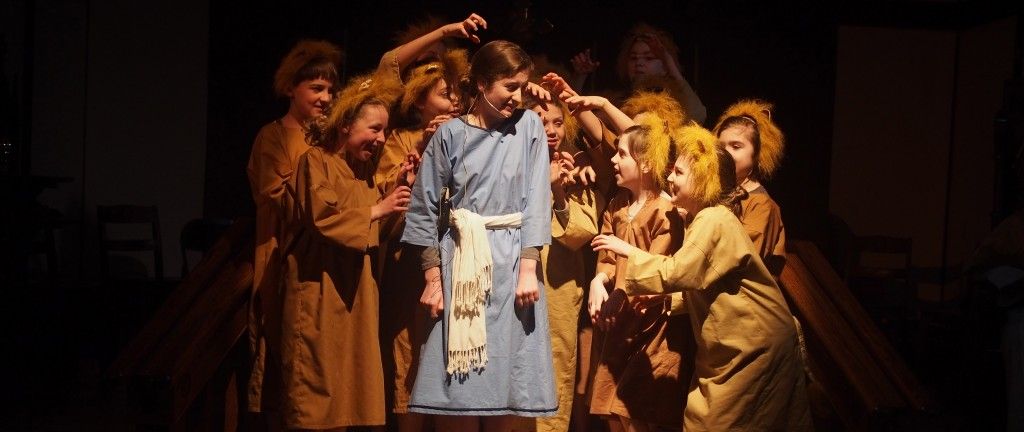 Contact Susan Dedell, Director of St. Michael's Choir School, with any questions at sdedell@sover.net.