THE DAILY EXAMEN
 is a technique of prayerful reflection on the events of the day in order to detect God's presence and discern his direction for us. The Examen is an ancient practice in the Church that can help us see God's hand at work in our whole experience.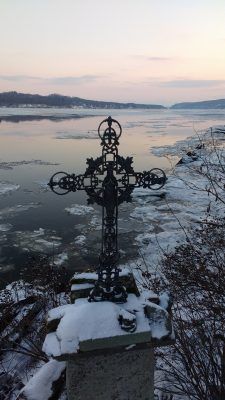 The method presented here is adapted from a technique described by Ignatius Loyola in his Spiritual Exercises. St. Ignatius thought that the Examen was a gift that came directly from God, and that God wanted it to be shared as widely as possible. 
Ask God for light. I want to look at my day with God's eyes, not merely my own
Give thanks. The day I have just lived is a gift from God. Be grateful for it.
Review the day. I carefully look back on the day just completed, being guided by the Holy Spirit. When was in consolation? When was I in desolation?
Face your shortcomings. I face up to what is wrong – in my life and in me.
Look toward the day to come. I ask where I need God in the day to come.
CONSOLATION AND DESOLATION
(From God's Voice Within by Mark Thibodeaux)
Consolation: The state of being under the influence of the true spirit.
Desolation: The state of being under the influence of the false spirit
False Spirit: The "inner pull" away from God's plan and away from faith, hope, and love. The false spirit is also referred to as "the evil spirit" or "the enemy of our human nature."
True spirit: The "inner pull" toward God's plan and toward faith, hope, and love.
I am in desolation when I am empty of: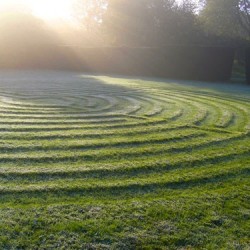 Faith, hope, and love 

The sense of God's closeness
And full of some combination of:
Disquietude and agitation

Boredom and tepidity

Fear and worry

Secrecy
I am in consolation when I have:
Faith, hope, and love

The sense of God's closenes

Peace and Tranquility

Great desires

Transparency 
For more information about Ignatian Spirituality, see www.ignatianspirituality.com