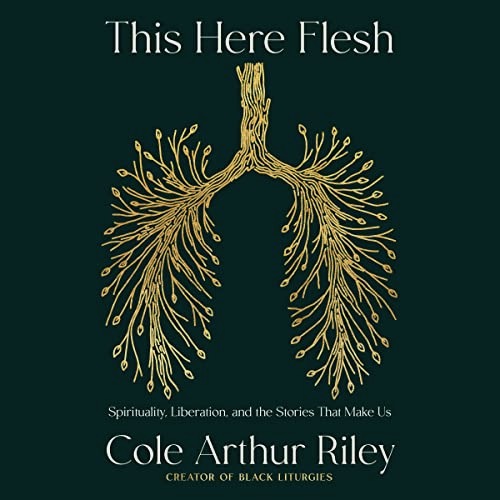 THIS HERE FLESH: SPIRITUALITY, LIBERATION AND STORIES THAT MAKE US
TUESDAYS, 5-6:30 PM IN LENT
IN-PERSON OR ON ZOOM
St. Michael's Lenten Series this year will be a book study on "This Here Flesh." Cole Arthur Riley's 2022 debut book is a mix of memoir, theology and poetry, structured around single-word chapters (Dignity, Place, Wonder, Calling, Lament ……)  that offers a doorway into authentically expressing our own experiences of God, ourselves and one another.  The five sessions will be a combination of prayer, conversation and sharing facilitated by Mary Lindquist and adwoa Wilson. 

When: Tuesdays in the Season of Lent, from 5-6:30 pm (February 28, March 7, 14, 28 and April 11).

Where: This will be a hybrid offering, which means that you may gather in-person in the Meeting Room at St. Michael's or you may attend on Zoom.



TUESDAYS, 5-6:30 PM IN LENT
IN-PERSON OR ON ZOOM
February 28 – Introduction & Chapters 1 & 2 (Dignity, Place)
March 7 – Chapters 3-5 (Wonder, Calling, Body)
March 21 – Chapters 6-8 (Belonging, Fear, Lament)
March 28- Chapters 9-11 (Rage, Justice, Repair)
April 11- Chapters 12-15 (Rest, Joy, Memory, Liberation)
Join Zoom by Phone:
+1 646 931 3860 US
Meeting ID: 893 6538 7178