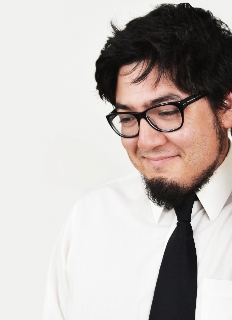 Cellist Paul Wiancko has led an exceptionally multi-faceted musical life as a performer, composer, collaborator, and arranger.
While earning cello performance degrees at the University of Southern California and the Colburn School with the great pedagogue Ronald Leonard, Paul won top prizes at several international cello competitions which led him, most notably, to Poland to perform the Lutoslawski Cello Concerto in Warsaw's National Philharmonic Hall, and to Brazil where he performed the Shostakovich Concerto with the Bahia Symphony in the spectacular Teatro Nacional.
Leading a double life, Paul took advantage of his time in Los Angeles by converting his dorm room into a production studio. There, he created arrangements and recorded strings for bands such as Yellowcard and Veruca Salt, and worked with the producers of numerous other artists including Pennywise, U2, and Pearl Jam. Paul's productions, which range from experimental orchestral arrangements to gospel funk tunes, can be heard on numerous albums, commercials and films. Ever the versatile musician and improviser, Paul has toured and performed extensively with Chick Corea, while working closely with him on arrangements. Paul appears on his album Continents, as well as Hot House, which won a 2013 Grammy. He has also recorded with Grammy-winner Joe Cocker, and appeared with jazz greats Etta James at the Hollywood Bowl and Stanley Clarke at the Montreal Jazz Festival.
Paul spent many summers nurturing his love for chamber music at the Aspen, Perlman, Olympic, and Marlboro Music Festivals, where he performed with members of the Guarneri, Juilliard, and Ysaye Quartets. He has also had the pleasure of performing chamber music with Midori and pianist Richard Goode, among many others. After moving to New York in 2009, Paul joined the award-winning Harlem String Quartet, with whom he spent 3 years performing and teaching extensively throughout the US, Europe, South America, and Africa. Paul currently writes and performs as a member of the Brooklyn-based electro-acoustic chamber ensemble Bright Wave, and performs regularly with the East Coast Chamber Orchestra, Mark Morris Dance Group, and Musicians from Marlboro.
As a composer, one of Paul's first large-scale compositions was a highly virtuosic concerto for cello, orchestra, and electronics. Entitled "Tales From Bent City," the piece blends Paul's passion for hip-hop and improvisation with his love of the great 19th century late-romantic composers, and its New York premiere was hailed by Sequenza21 as "surprising, fun, fresh, and even innovative." Recent commissions include works for the Grammy-winning Parker Quartet, cellist Judith Serkin, violist Ayane Kozasa, Methow Valley Chamber Music Festival, and Barge Music in Brooklyn. Upcoming projects include scoring the new prison-drama feature film Heartlock, as well as a new Mars-exploration-based work for solo piano commissioned by Peter Smith, the principal investigator for NASA's Phoenix mission to Mars.
Paul plays on a 2010 Mario Miralles violoncello. He currently resides in Brooklyn, New York, and spends his spare time woodworking, fly-fishing, and practicing guitar, bass, violin, harmonica, berimbau, shamisen and theremin.